Every day on social media, we come across numerous posts from individuals seeking portrait photographers to capture various moments in their lives. These moments range from capturing the beauty of a pregnancy belly and the innocence of a newborn baby to documenting the growth of little ones, creating childhood memories, preserving family images through generations, and even embracing personal boudoir sessions that empower women.
Choosing the ideal professional photographer is a significant choice, as they will be responsible for capturing invaluable moments and creating lasting memories for you and your loved ones. However, what specific qualities and factors should you consider when searching for a skilled photographer? Which key elements are likely to grab your attention, prompt you to reach out to the photographer, and ultimately book a session?
If this is your first time hiring a professional photographer, "Welcome to the world of photography!" You may find yourself primarily focused on the images you see, the cost involved, and the available packages. However, beyond these factors, there are various other aspects to consider that you may not be aware of. As the saying goes, "You don't know what you don't know."
As a Double Master photographer for over 15 years, personally photographing over 10,000 people, 1000's of families and 100's of weddings, my primary goal is to provide you with the highest level of assistance. To help you make informed decisions and select the photographer who is best suited to meet your specific needs.
When you first decide you're looking for a photographer, you will very soon discover that you have plenty of photographers to choose from! How do you decide which ones are going to best suit you and your needs? And don't forget if it's a milestone session like pregnancy, newborn, birth, generation, wedding, etc. you may only have one chance to get it right!
In this blog we are going to cover these main topics and the questions people ask:
First impressions count
Personal Connection
Recommendations and Reviews
Lifestyle and Posed
The Photographers Experience
Location and Setting
The Photography Experience
Inclusions for the photography experience – Props, Equipment, Dresses, Hair and Make-Up, Outfits
What do you want?
Printing your Digital files
What are you going to do with your images?
Session Fee / Booking Fee
Pricing and Packages
Timing and delivery of images and products
Contracts, Terms and Insurance
Are they a PPBN photographer?
Checklist of questions you can ask your photographer
First Impressions Count
At first glance, you have gone on FB, Insta, jumped on a few websites, asked your friends for referrals, etc. Now it's time to review the photographer's portfolio to assess their style and see if it aligns with your preferences. You look at the different elements to find those of your liking; some of these are pretty obvious as you know you have some basic requirements, eg:
Outdoor (Beach, Parks, Urban, Gardens, Mountains, Snow, woodlands, etc.) or In Studio sessions

Light, bright and vibrant images vs Darker, moody and more dramatic images.

Image Style: Candid, Posed, the client looks comfortable, and range & type of images

Look and feel of the Business: Branding, Colours, Messaging (do you connect with what they are saying), Do they have a website, are they accredited, reviews, great quality of work, your location, etc.

Consistency in images quality and style
Once you have this initial look and you have a few on your list that you are going to reach out to… Now let's narrow it down to the details. But apart from the obvious, you don't really know what to ask. Hence the saying again…"You don't know what you don't know."
Here are some factors to consider when selecting your family photographer:
Personal Connection
For me, this is one of the most important factors! It's essential to feel comfortable and have a good rapport with your chosen photographer. A personal connection can contribute to a more enjoyable and successful photoshoot. I know in the sessions I have had with my own kids, they loved their photographer every time. They connected right away, laughed, giggled, and it made the session super fun. As a newborn photographer, you need to make sure you are completely comfortable with your choice of photographer and trust them with your new baby.
Family shoots can sometimes be chaotic, especially when working with young children. A patient and friendly photographer who can connect with your family members (from toddlers to teenagers) and make them feel at ease will be able to capture more authentic and relaxed moments.
Good communication is crucial when working with a family photographer. Ensure they are responsive, listen to your ideas and preferences, and are open to discussing your vision for the shoot. A photographer who communicates effectively will be better equipped to capture the essence of your family. This is super important if you have children or members who have certain quirks or personalities. ie, is shy, overwhelmed easily, or have additional needs.
This is why it's ESSENTIAL to CALL YOUR PHOTOGRAPHER! Yes you can DM or email, but you need to pick up the phone and SPEAK to them. As you will discover very quickly if you gel or not. Equally important is to call them back if you miss their call. 
Once you have connected then check the photographer's availability and ensure they can accommodate your preferred date and time. Flexibility is essential, especially when scheduling shoots with families and their busy schedules.
Photographers this one is for you: "The quicker response time. The faster the whole conversation happens and the more likely people are to book."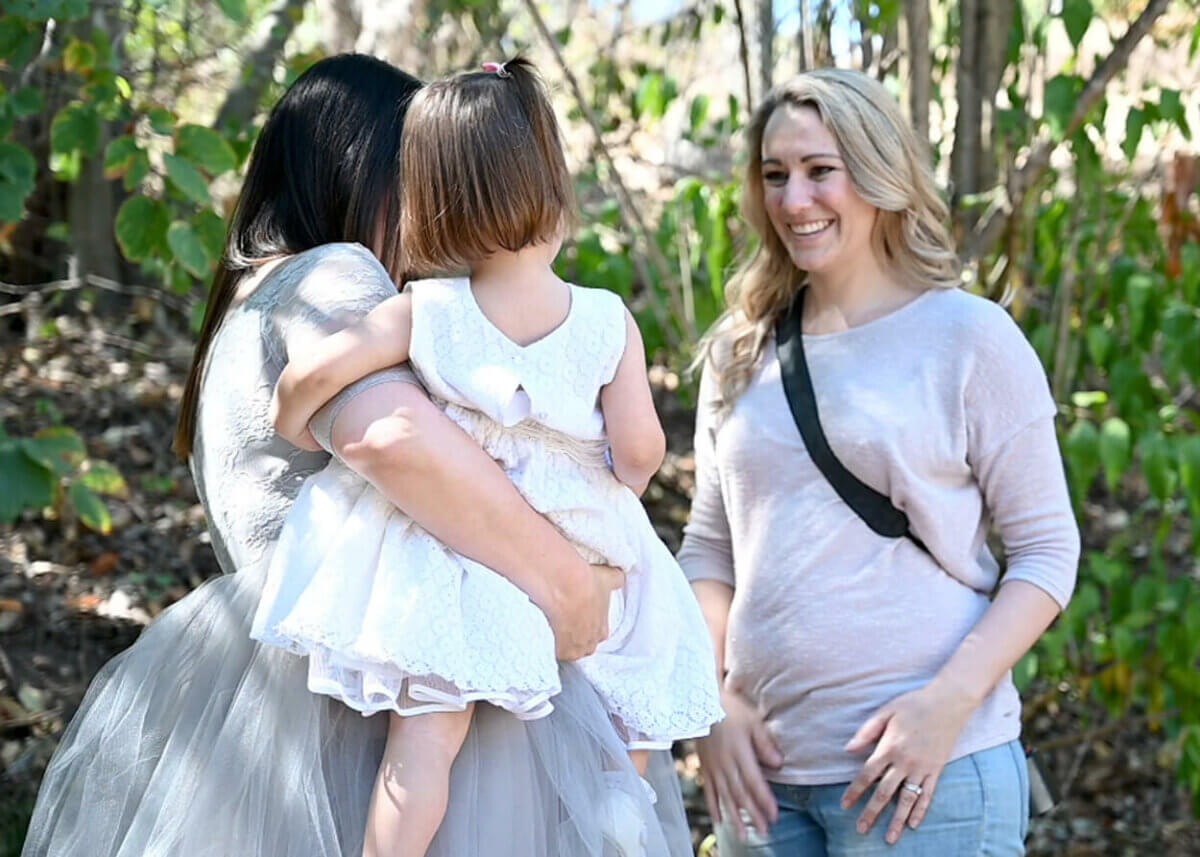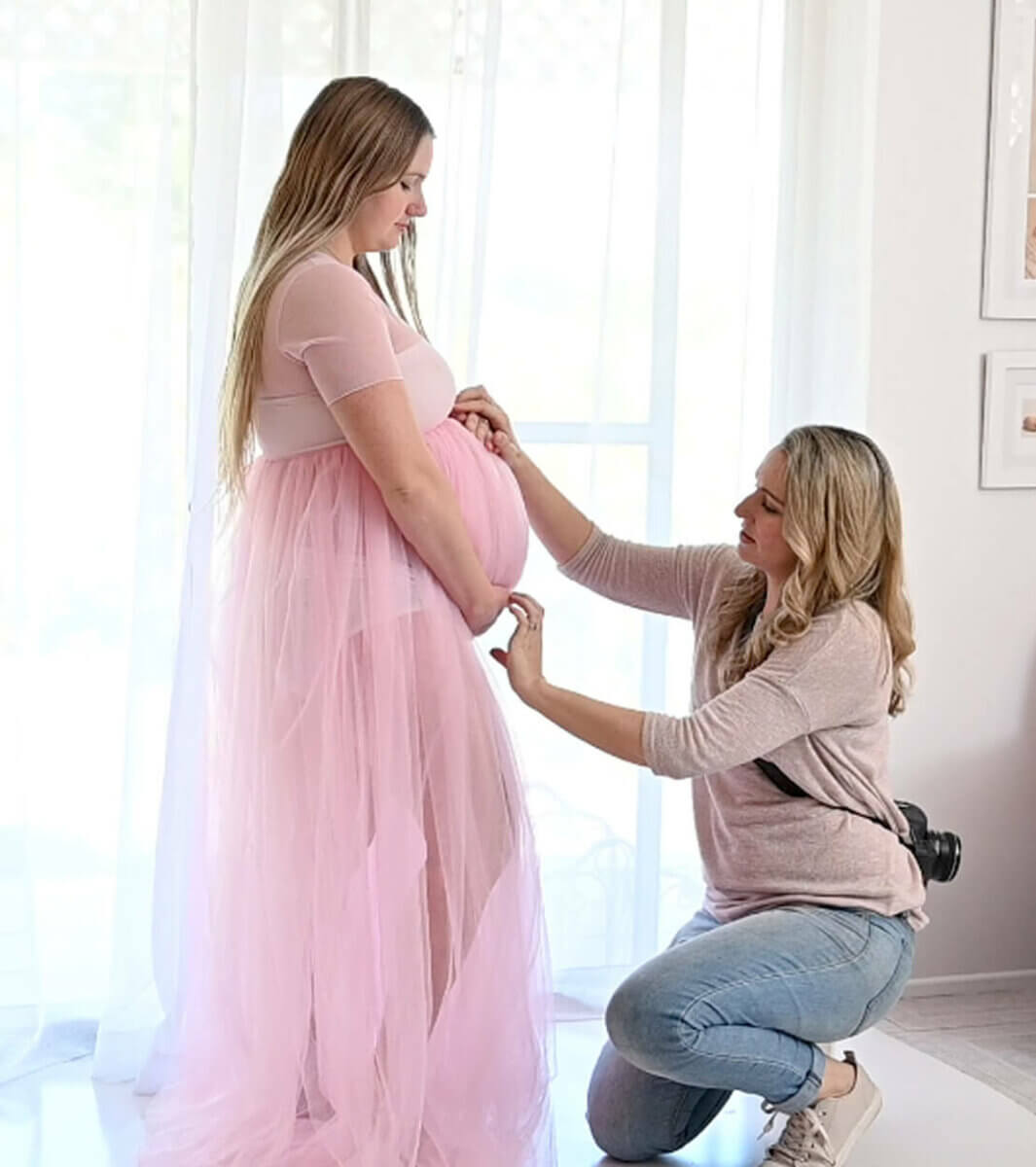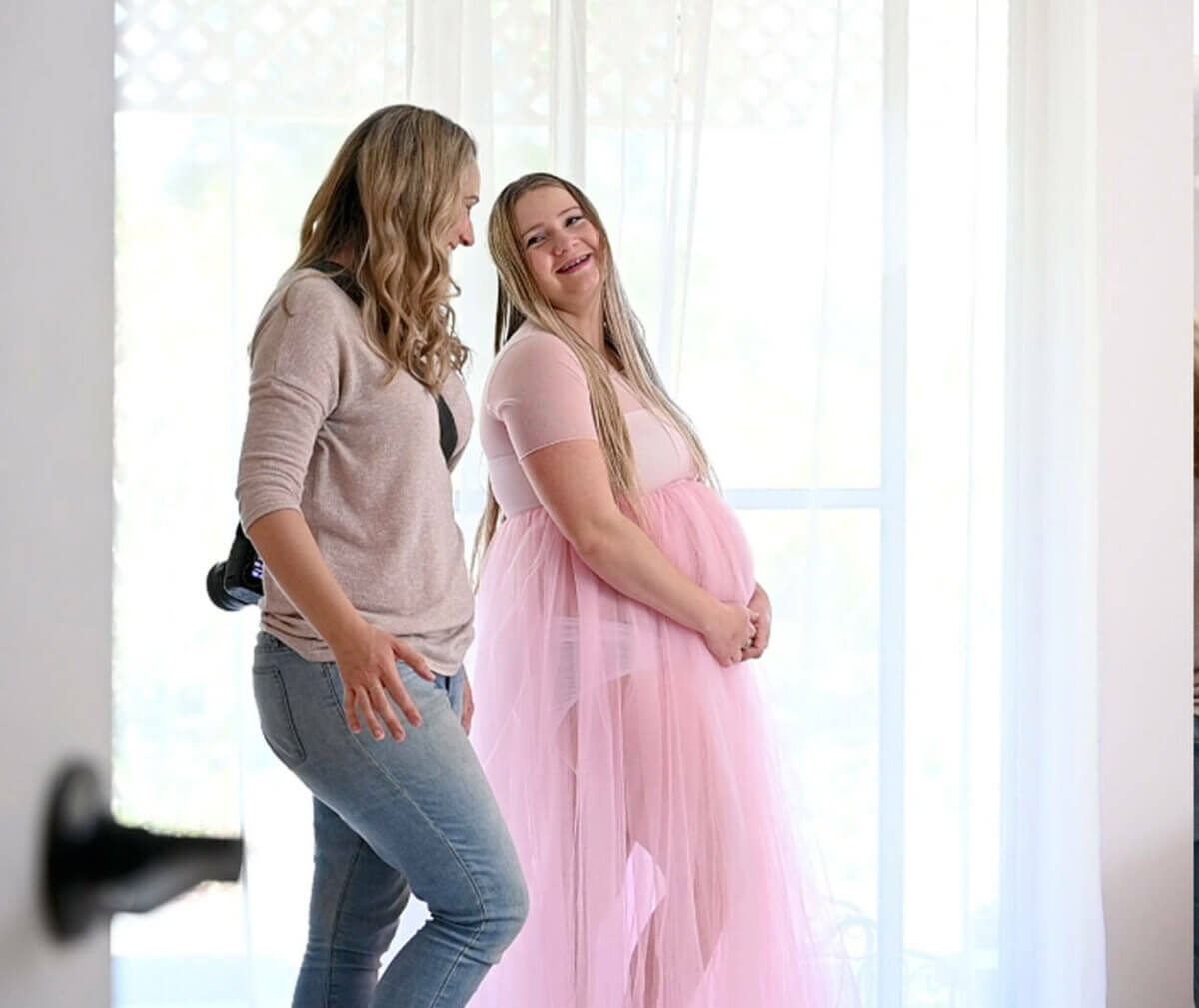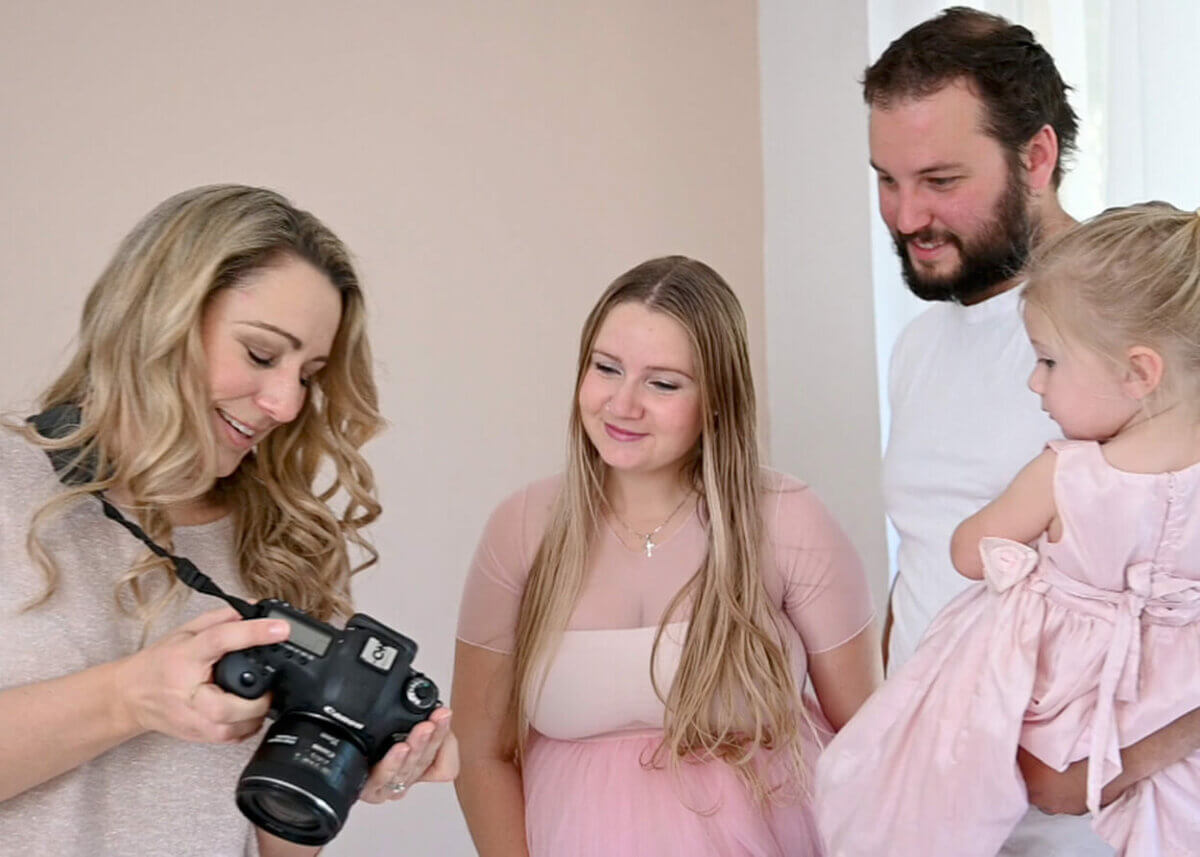 Recommendations and Reviews
This is one of the key factors that people look for when seeking recommendations from friends, family, or trusted sources who have worked with a family photographer before. Additionally, read online reviews and testimonials to gauge the photographer's reputation and the satisfaction of their past clients.
These can be found on Facebook as recommendations or on Google reviews. Make sure you read the comments-  the good, the bad and the ugly. You will quickly get a "feel" for the photographer and company when keywords keep coming up, "They made us feel so comfortable" "Our kids had so much fun with our photographer Mark" "As soon as we walked in the door it felt like home, Kylie made us a cuppa tea and really took the time to listen to our story and captured exactly what we wanted"
LifeStyle or Posed
Certain photographers specialize in the "Lifestyle" approach, which involves capturing candid and natural images. These sessions have a fluid and storytelling nature, aiming to document the precious moments shared between family members. The photographer focuses on showcasing the connections and relationships within the family, incorporating a variety of combinations. Whether it's capturing the tender moments between a parent and child or the energetic dynamics of siblings, the goal is to reflect the unique personalities and connections within the family. The session may include a mix of close-up shots and environmental portraits, particularly when outdoors, to highlight the location's significance.
On the other hand, some photographers specialize in posed and formal portraits. These sessions typically involve a more structured approach, with the photographer meticulously crafting and positioning each pose to perfection. The focus is on creating artfully composed portraits with precise attention to detail.
It's worth noting that a session can incorporate elements from both styles. By communicating your preferences and desired outcomes, you can work with the photographer to strike the right balance between candid and posed images that best reflects your family dynamics and individual personalities.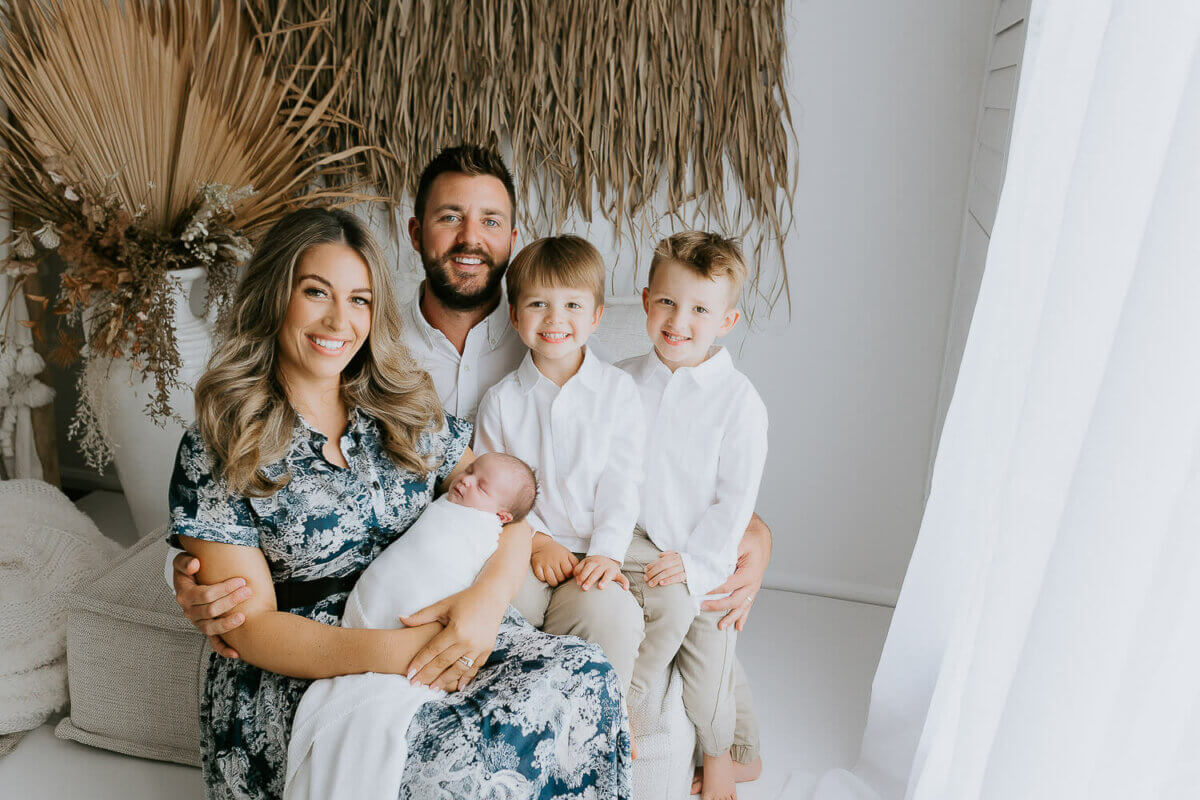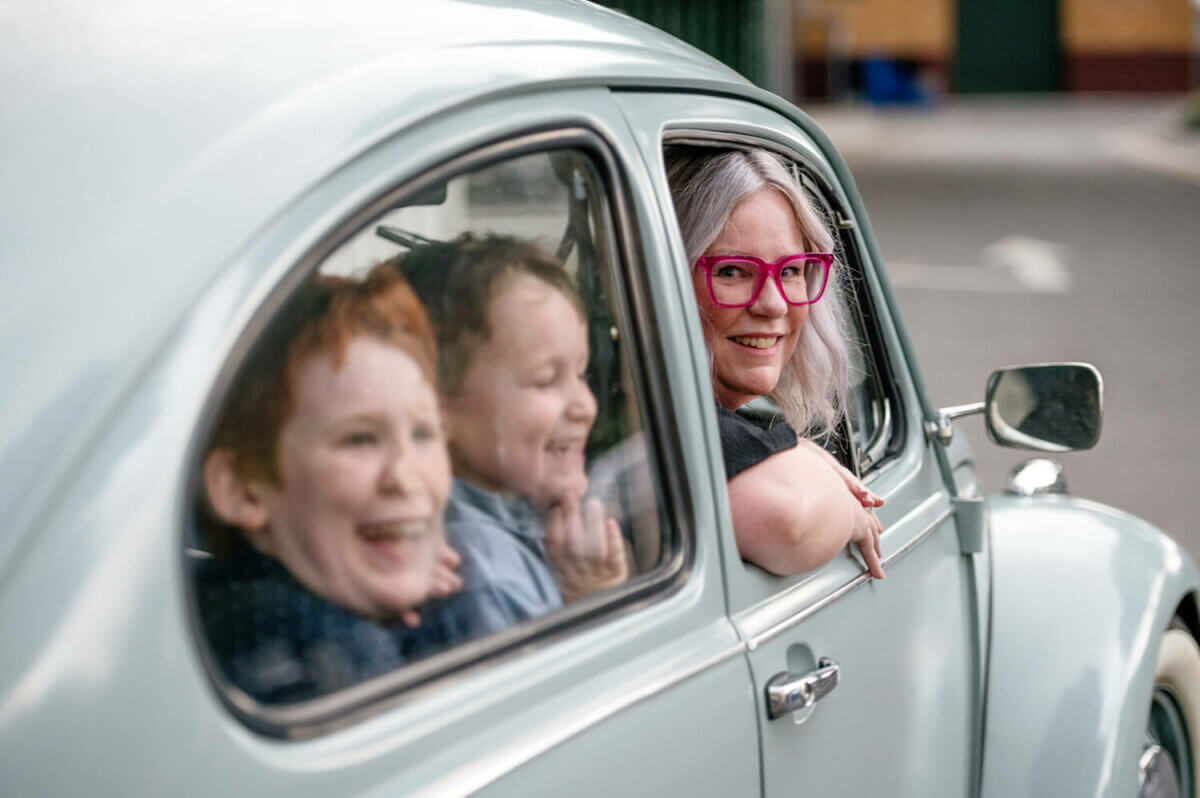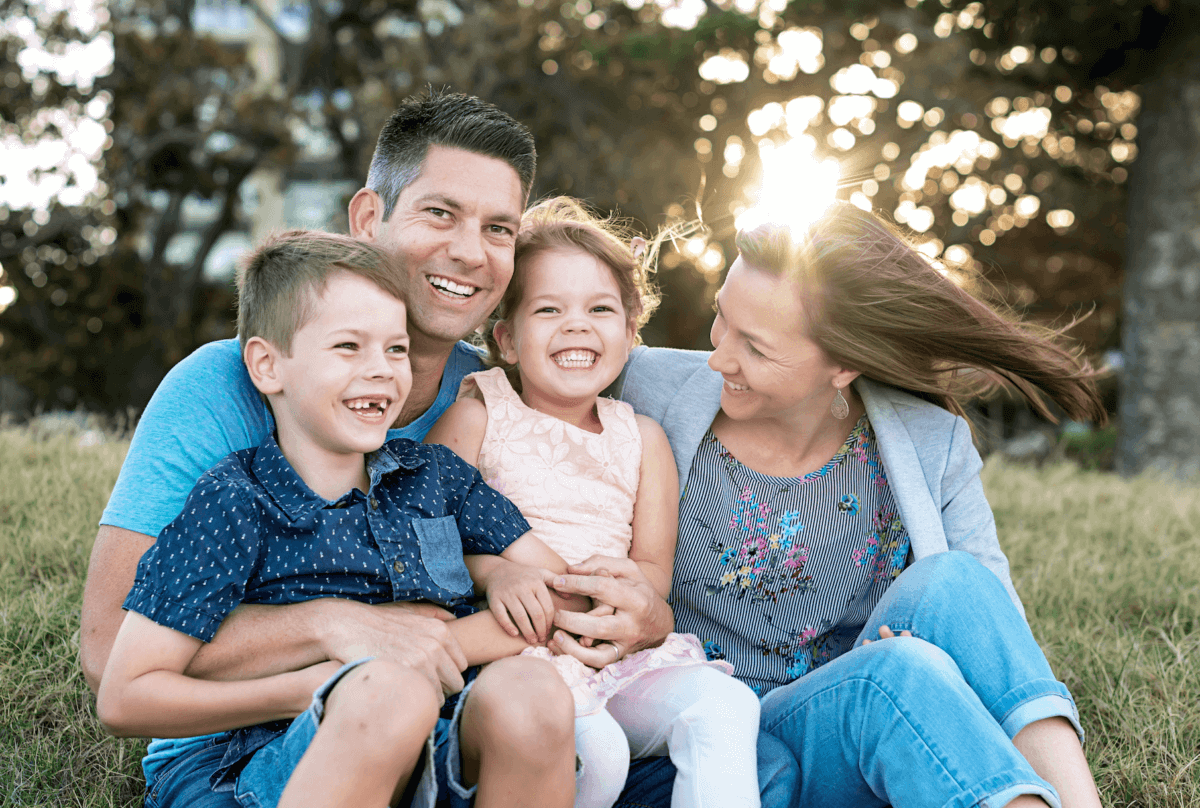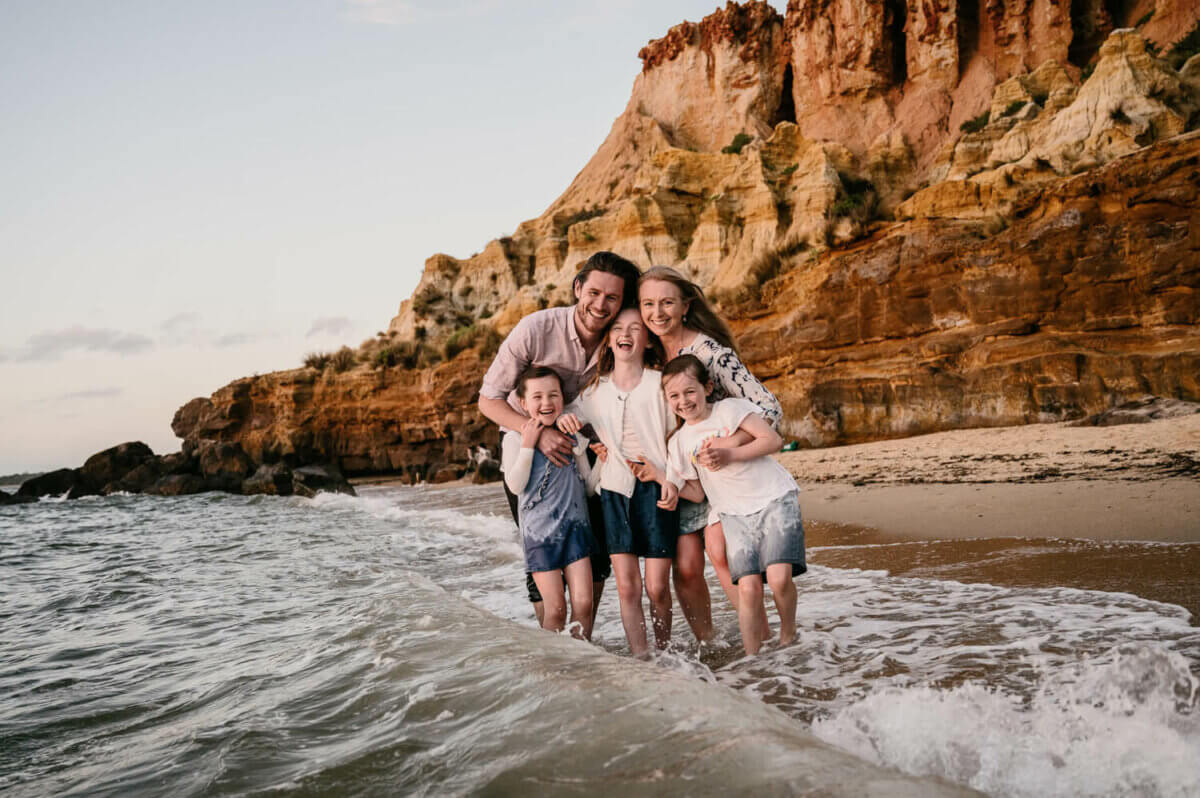 The Photographers Experience
When selecting a photographer, it is important to find someone with specific experience in the genre you wish to be photographed. While a generalist photographer may excel in various genres, collaborating with a specialist in your desired genre generally yields better results. For instance, when it comes to family photography, the dynamics can be complex, and an experienced photographer understands how to work with children, manage group shots, and capture genuine emotions.
Experience holds significant value. With 15 years of photographing families, I have encountered and successfully navigated through a wide range of situations. This allows me to problem-solve swiftly and adapt to any circumstance, always prioritizing the best outcome for the individuals I am photographing. Such insight is acquired over time through practical experience. However, it's worth mentioning that a mother with four children who has been photographing for two years may also bring a remarkable level of expertise in working with kids.
Therefore, when considering a photographer, be sure to inquire or read their bio to learn who will be the actual photographer on the day of the session. If they are part of a photography "company," ask specifically about the assigned photographer for your session to ensure you are aware of and comfortable with the individual who will be capturing your photos.
Location and Setting
Take into consideration whether you have a preference for an outdoor shoot at a specific location or an indoor shoot in a studio or your own home. It is important to discuss your desired locations and settings with the photographer to ensure they can accommodate your preferences.
It is worth noting that most photographers have their preferred and carefully chosen locations, kept confidential for the best possible outcomes considering the lighting conditions and suitable time of day for the genre being photographed. These locations are selected based on their suitability for the desired aesthetic and ambience. Therefore, it is considered inappropriate to contact photographers solely to inquire about their secret locations and then proceed to book another photographer. Such actions are considered disrespectful and discourteous.
Indoor studio sessions typically take place within the photographer's studio, where everything is set up and readily available, including props, dresses, and equipment. This controlled environment offers a warm, cozy, and homely atmosphere for the shoot. However, for a more lifestyle and photojournalistic approach, it is also possible to conduct the session in the comfort of your own home. This allows for a more personal and authentic setting that reflects your family's unique lifestyle.
If you are unsure about what would best suit your family, discuss this with your photographer who can guide you through different options to help you make the best decision.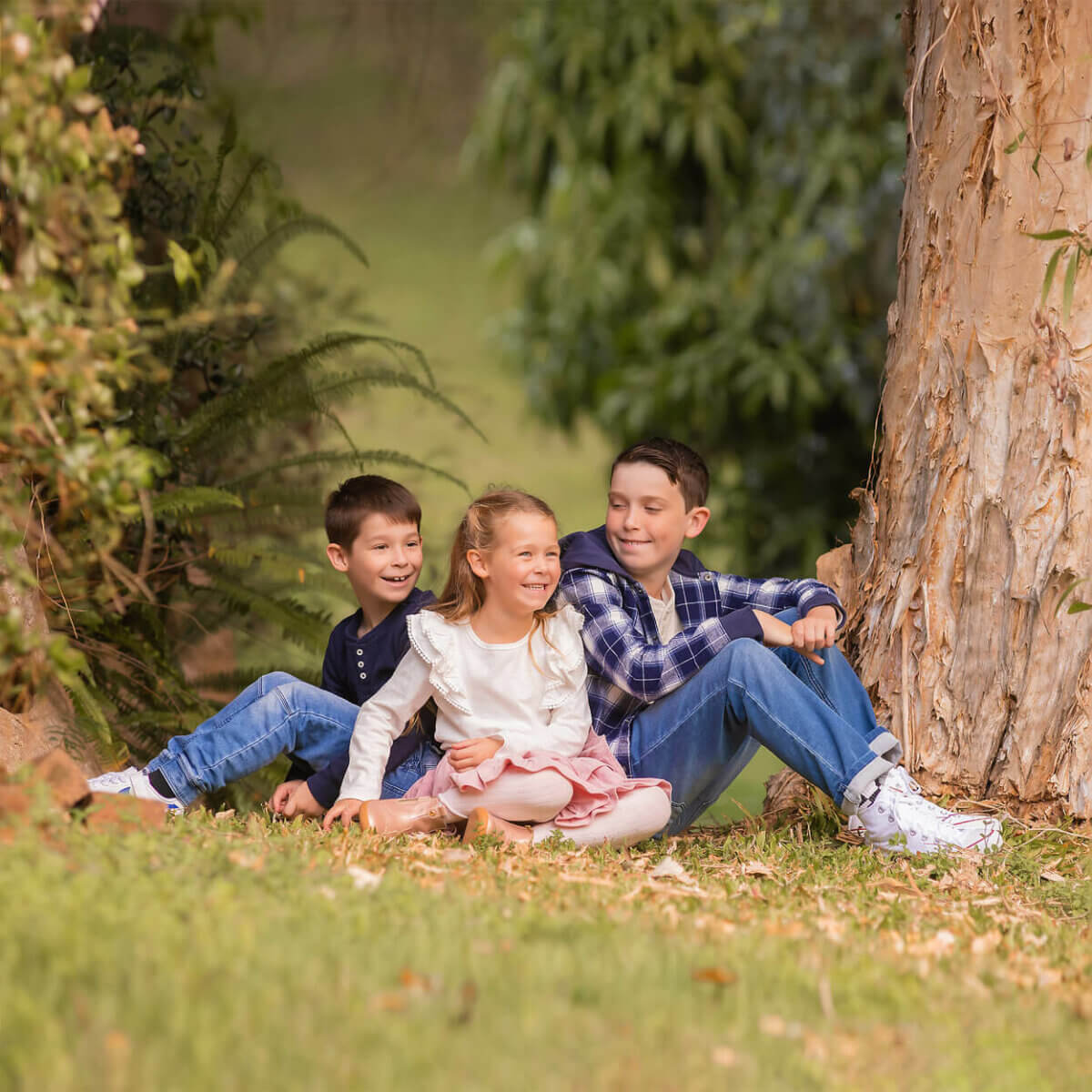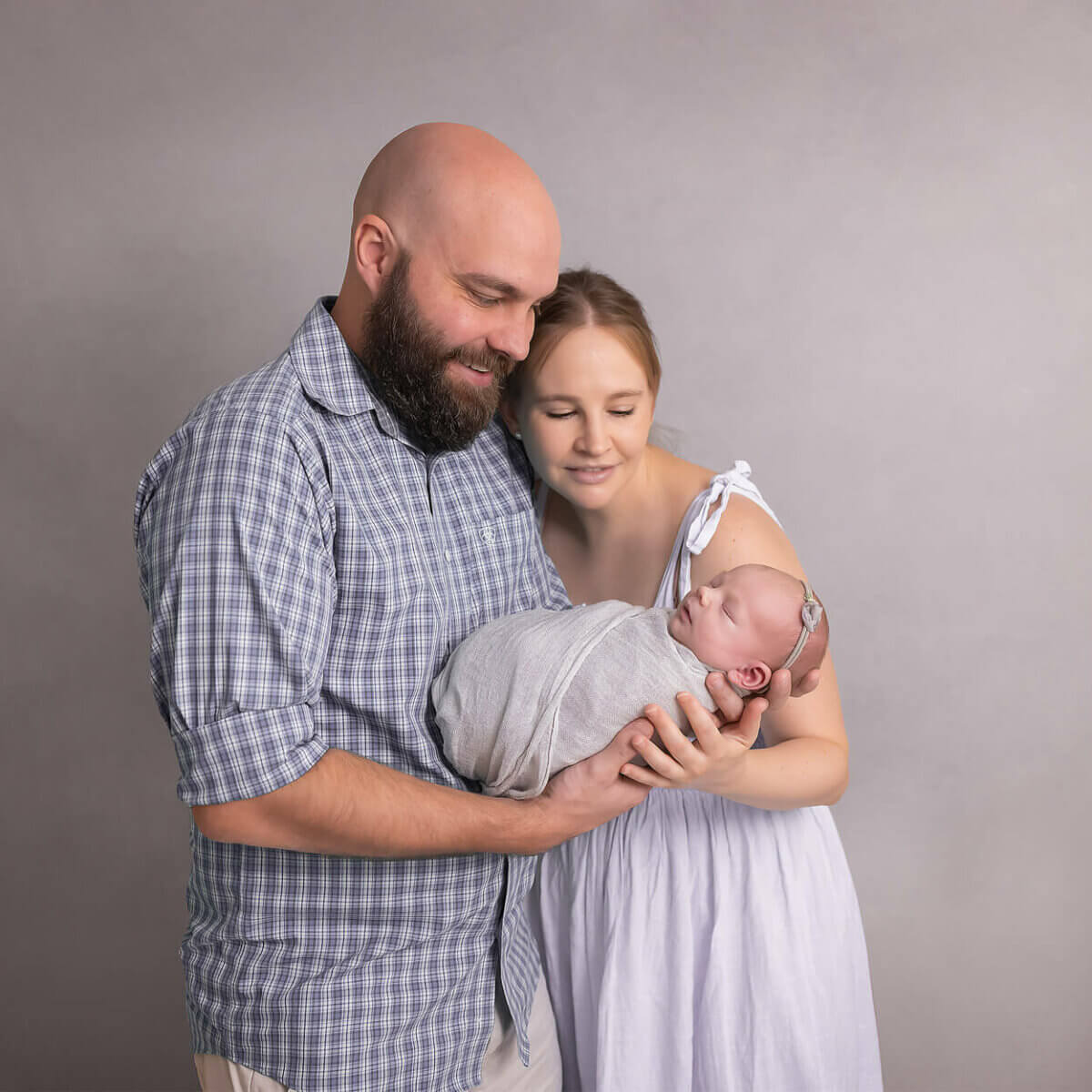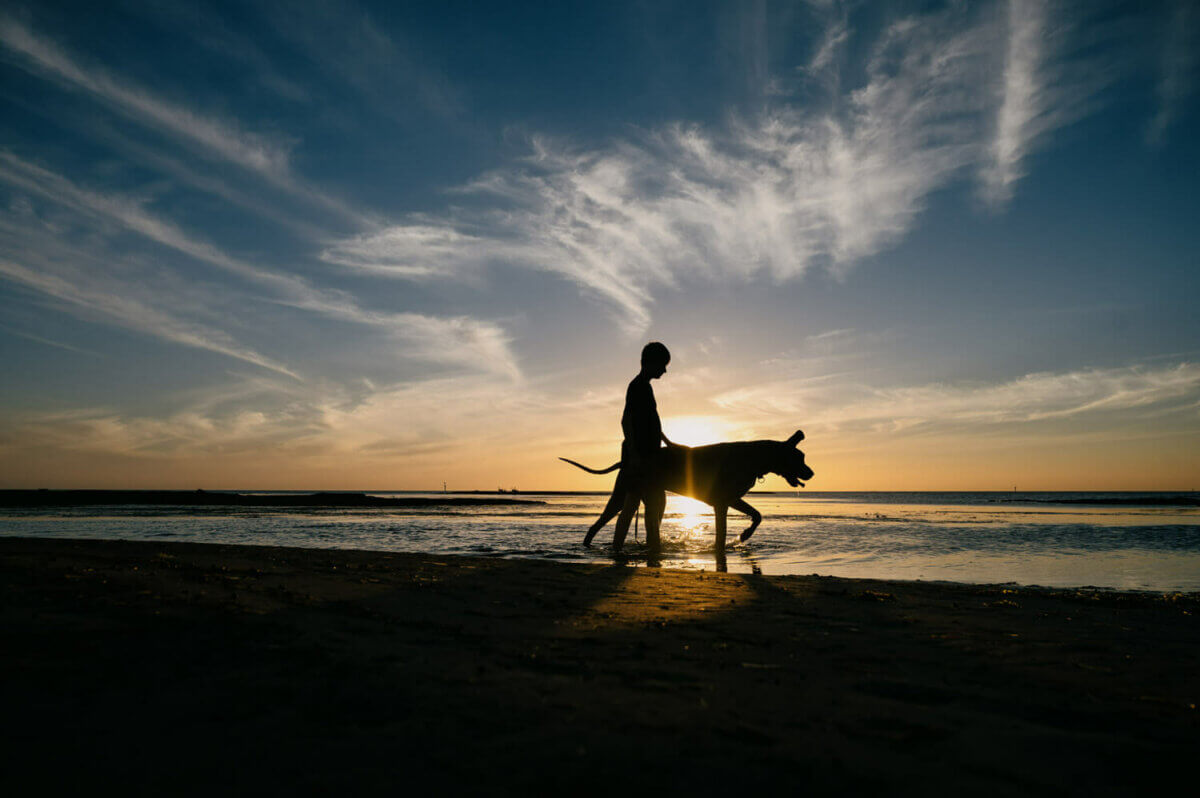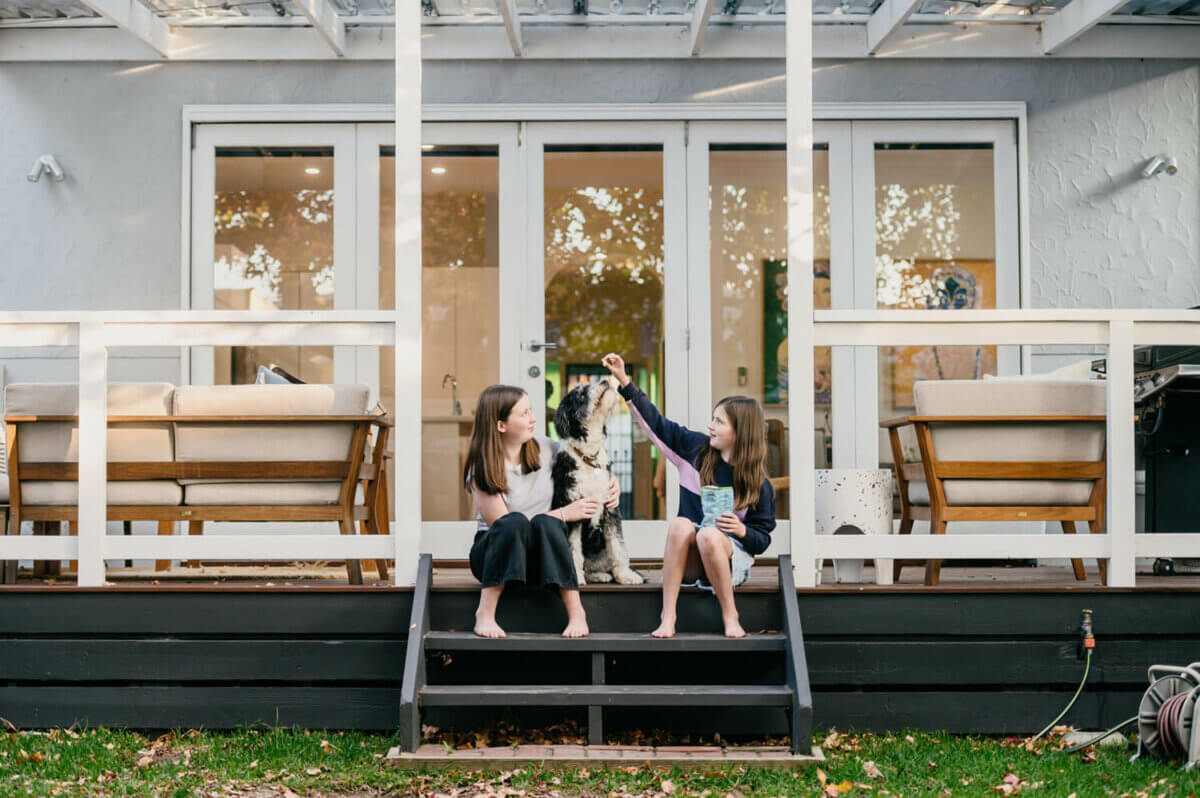 The Photography Experience
You will quickly see that not all photographers work the same, there is no right or wrong way. To help illustrate this, let's explore two contrasting examples: The Full Photography Portrait Experience and the Basic Photography Experience setups. By understanding these extremes, you can assess which approach best aligns with your specific needs and preferences.
The Full Photography Portrait Experience Encompasses a comprehensive approach, starting with a design consultation to carefully plan the entire session and determine the desired outcome. During this consultation, discussions will revolve around various aspects such as location selection, clothing colours and choices, specific images and personalities to capture, and the involvement of different family members and their ages. Additionally, there will be a focus on understanding your goals for the session and what you ultimately wish to achieve. The photographer aims to shoot with the end products in mind, ensuring that the images created align with your vision.
While you may not have a precise idea of what you want, it is the photographer's responsibility to help uncover your preferences and create something special and unique specifically tailored to you.
Once the photography session is completed, either on the same day or in the following days (you can inquire about the specific timeline with your photographer), a design session will be arranged. During this session, the photographer will assist you in selecting your favourite photos and guide you in choosing from a range of finished products. These products can vary from traditional framed wall art to modern options like metal prints, acrylic displays, box canvas prints, bespoke albums, portfolio boxes, grandparent gifts, and desktop art. Once the design and selection process is finalized, the photographer will proceed to produce your artwork at the highest level of quality and design. Some products even come with a guarantee of up to 75 years. The production of such artwork typically takes around 3-6 weeks. Some photographers may even offer a service to professionally hang the products on your wall, providing a complete end-to-end experience.
The Basic Photography Experience can be simplified as follows: You can easily book your photography session online, through email, or with a quick phone call. The session is typically planned on the day and photographed on the spot. The photographer's focus is primarily on capturing the basics, as they may not be shooting with the end products in mind. After the session, in a matter of days or weeks, the photographer will provide you with a weblink to download the images or make your selections at your own convenience. Once you have downloaded the images, you are free to utilize them as you see fit. Some individuals choose to keep the digital files as they are, while others opt to have them printed at local or online printing services.
It is important to note that there can be variations and grey areas within these options. Some photographers may conduct pre-planning and design consultations through phone calls, Zoom meetings, or in-person discussions. Therefore, it is advisable to ask specific questions and gather information to ensure you have a clear understanding of the photographer's process and what to expect.
YES, in both the Full Photography Portrait Experience and the Basic Photography Experience, you will most likely receive the digital files.
What is a mini-session? A mini session typically refers to a brief 10-20 minute photography session, which is often priced between $20 and $200. It follows a quick and efficient approach, capturing a few shots within the allotted time frame and then concluding the session. The process may involve an immediate selection of images on the spot or receiving a link at a later time to choose your desired photos. Mini sessions are commonly offered for specific occasions such as Christmas, pop-ins, popup sessions, and similar events. It is important to note that experience plays a crucial role in successfully executing mini-sessions, as the photographer must work efficiently within the limited time available to capture meaningful shots and deliver a satisfying outcome. Mini sessions are usually at a prescribed time with a photographer and it is seen as discourteous to ask a photographer for an ad hoc mini session. 
Inclusions for the photography experience – Props, Equipment, Dresses, Hair and Make-Up, Outfits
It is advisable to inquire with your photographer regarding their provision of props, blankets, equipment, dresses, outfits, and other related items. Each photographer has their own approach and perspective on this matter. Some may have an extensive collection and setup to offer you a range of options to wear and use during the session. Conversely, others may encourage you to bring your own items, ensuring a more personalized touch that aligns with your unique story and style. Therefore, it is recommended to ask your photographer about the available options to determine what works best for you.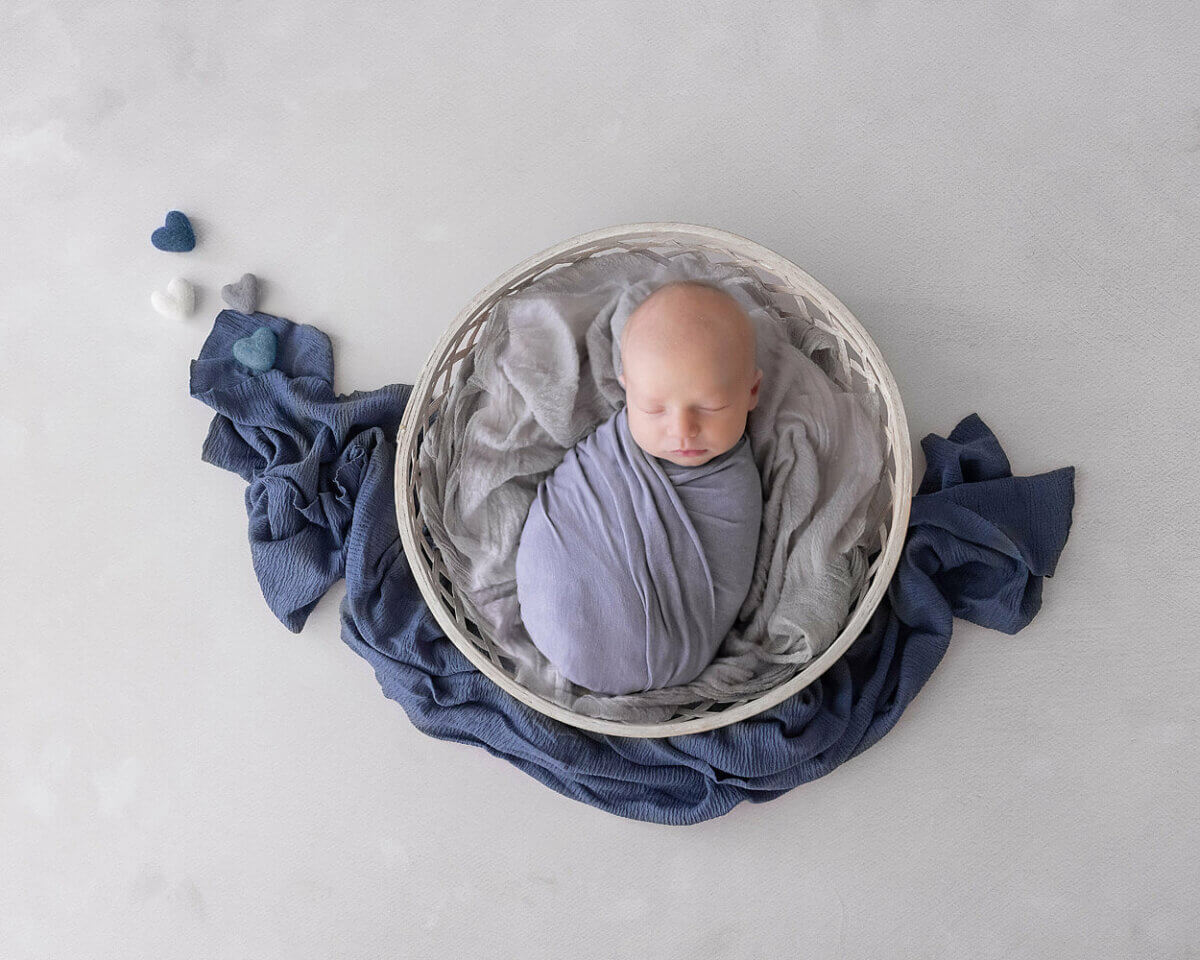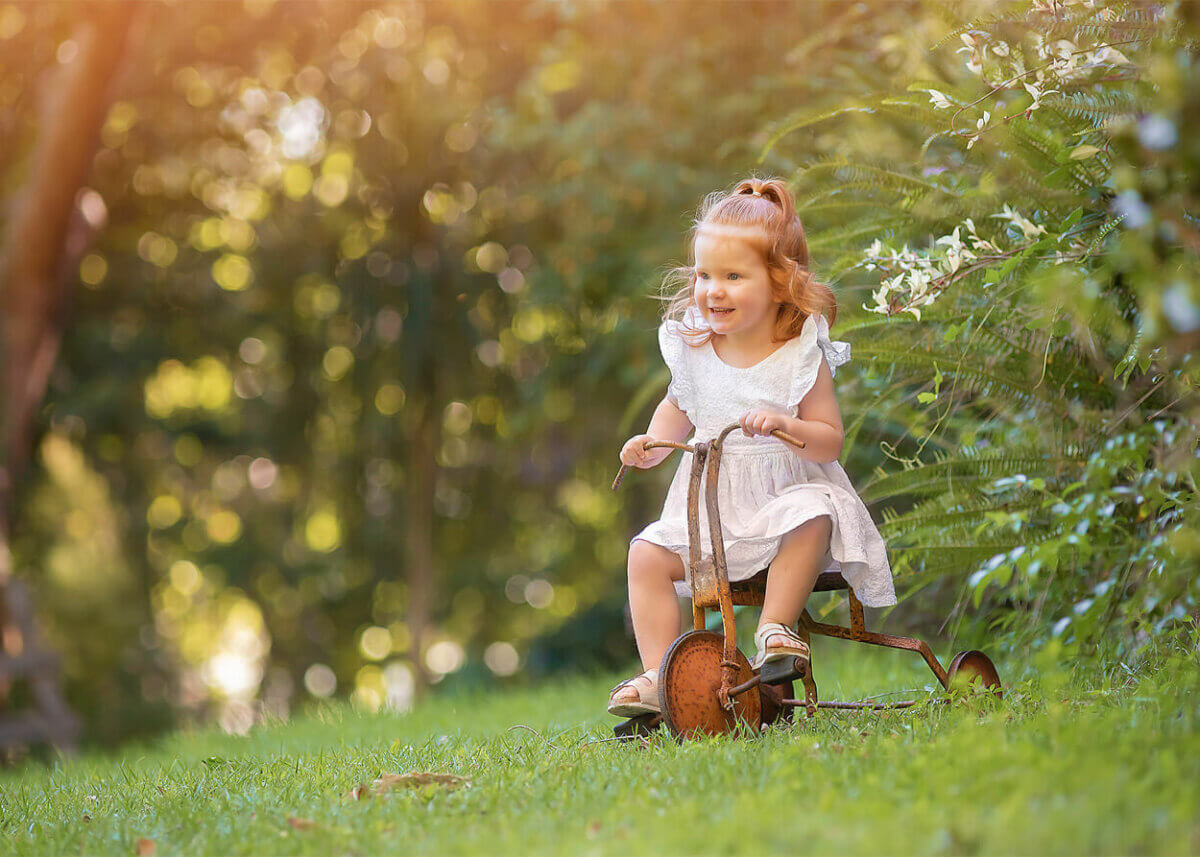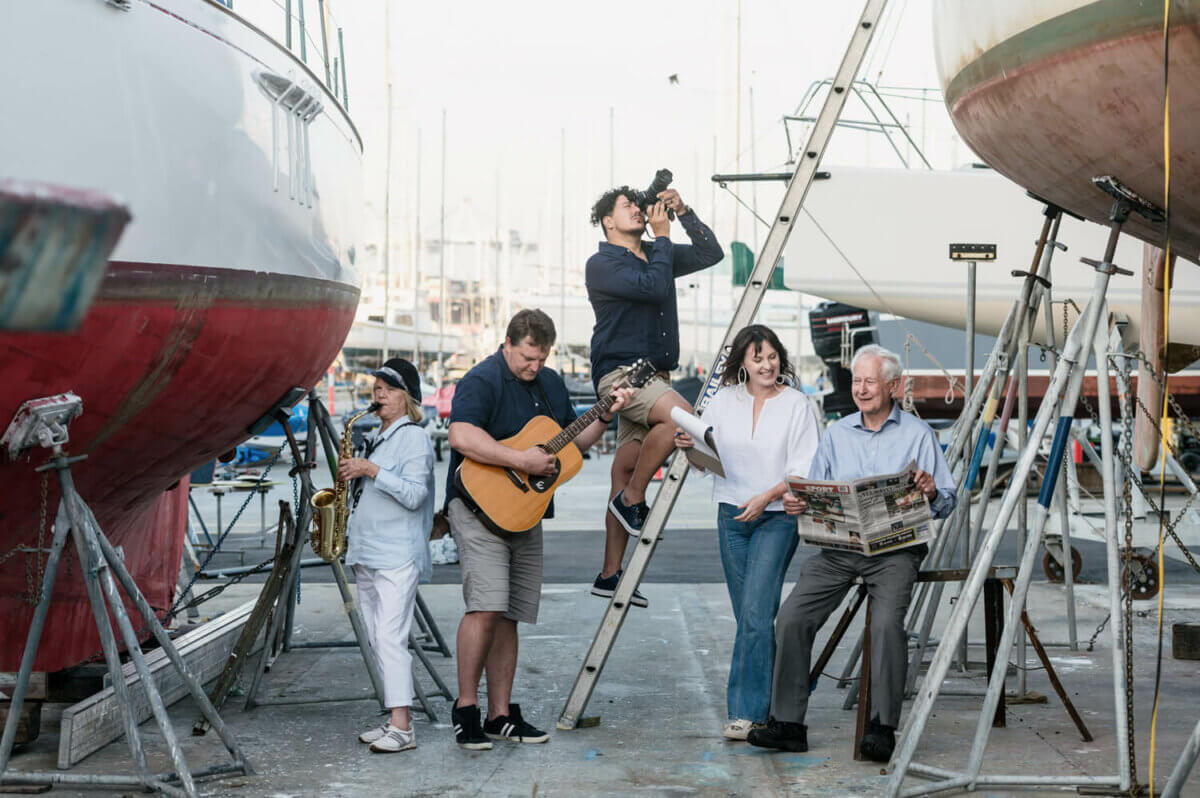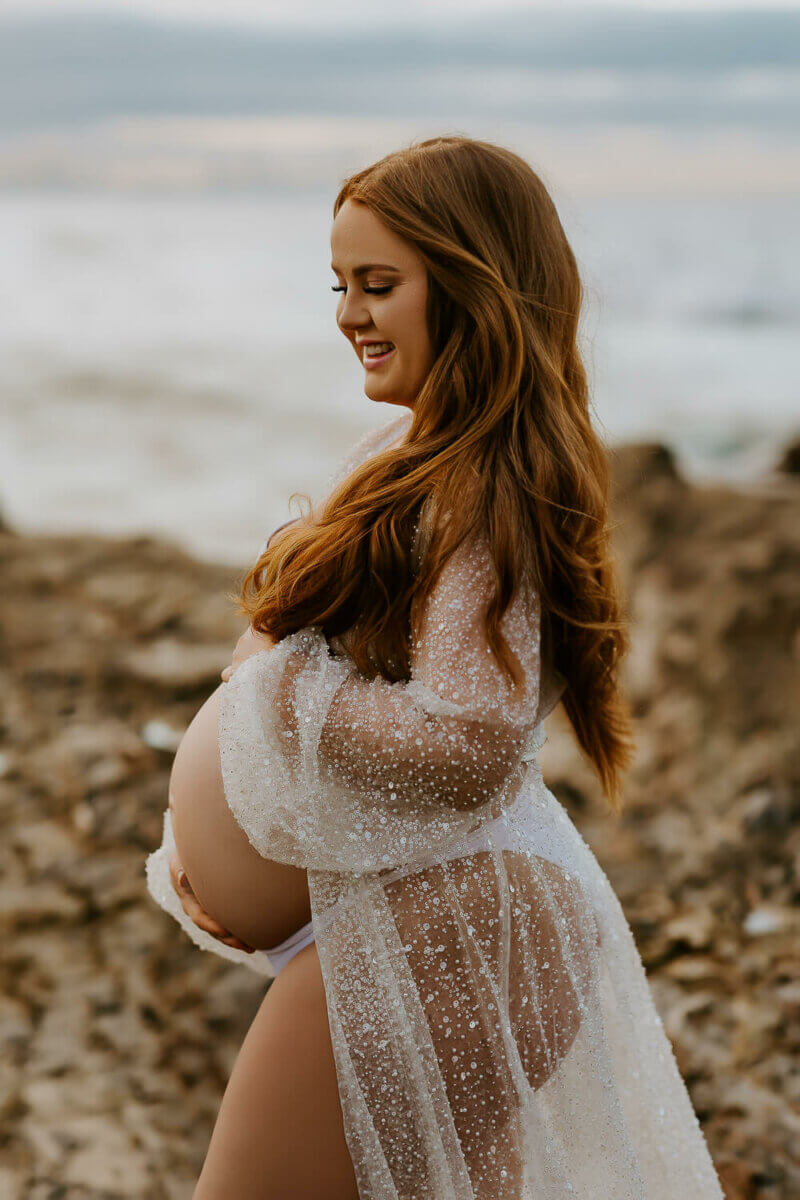 What do you want?
If you have specific ideas or preferences in mind, it is essential to communicate them to the photographer rather than waiting until after the images are delivered to express any missed shots. By proactively sharing your vision and desires, you can ensure that the photographer understands your expectations and can work towards capturing the desired images.
If there is a particular image that you truly desire, it is highly encouraged to inform your photographer explicitly. Avoid leaving it to interpretation.

For example, if you have a specific shot in mind of your kids looking at the camera with their big brown eyes, with nice smiles while standing up, it is crucial to communicate this to the photographer. As the photographer, they may have intended to capture the kids in a more natural setting with laughter and giggles.
Another example is I wanted an iconic wide shot, environmental landscape family portrait walking along on our local beach. The photographer could of just captured an image of us sitting down together at the beach in the long grass. 

However, if the shot you envision is different from their approach, it is important to let them know by requesting, "Can we make sure we capture this specific shot, please?"
Open communication between you and your photographer is key to ensuring that your expectations are met and that the final images reflect your desired vision.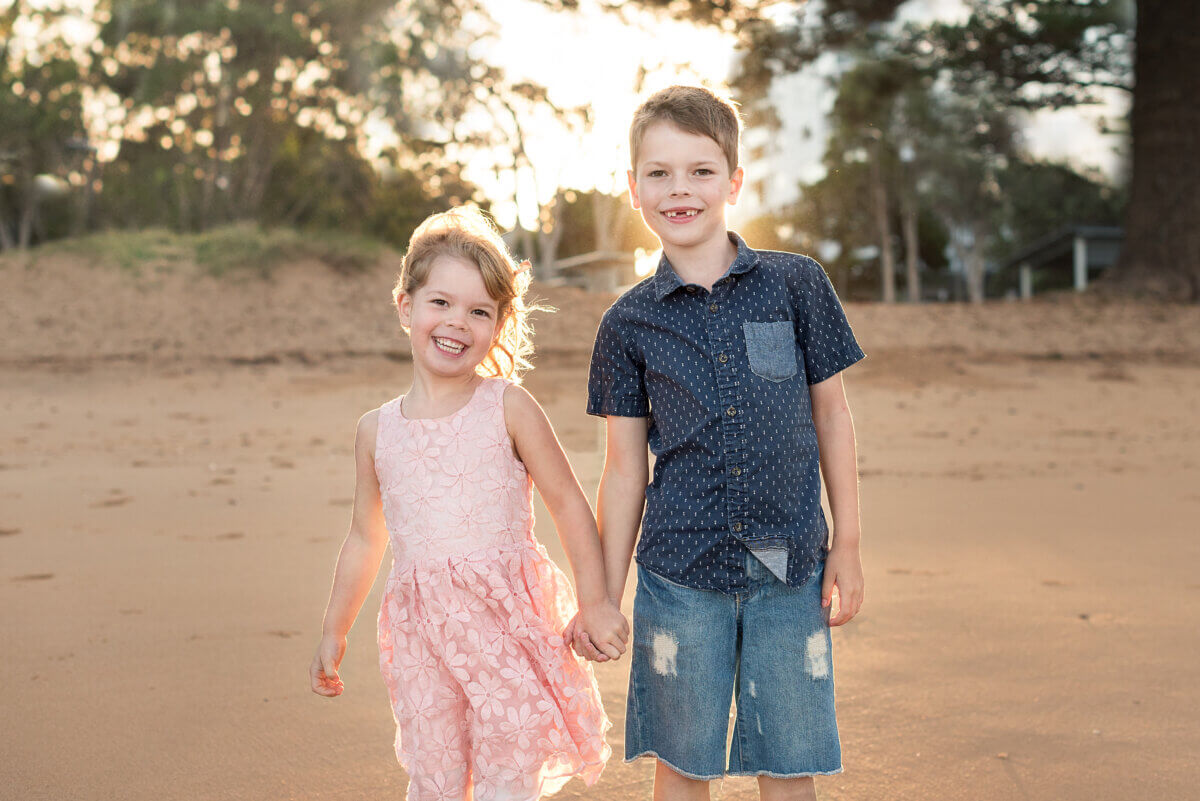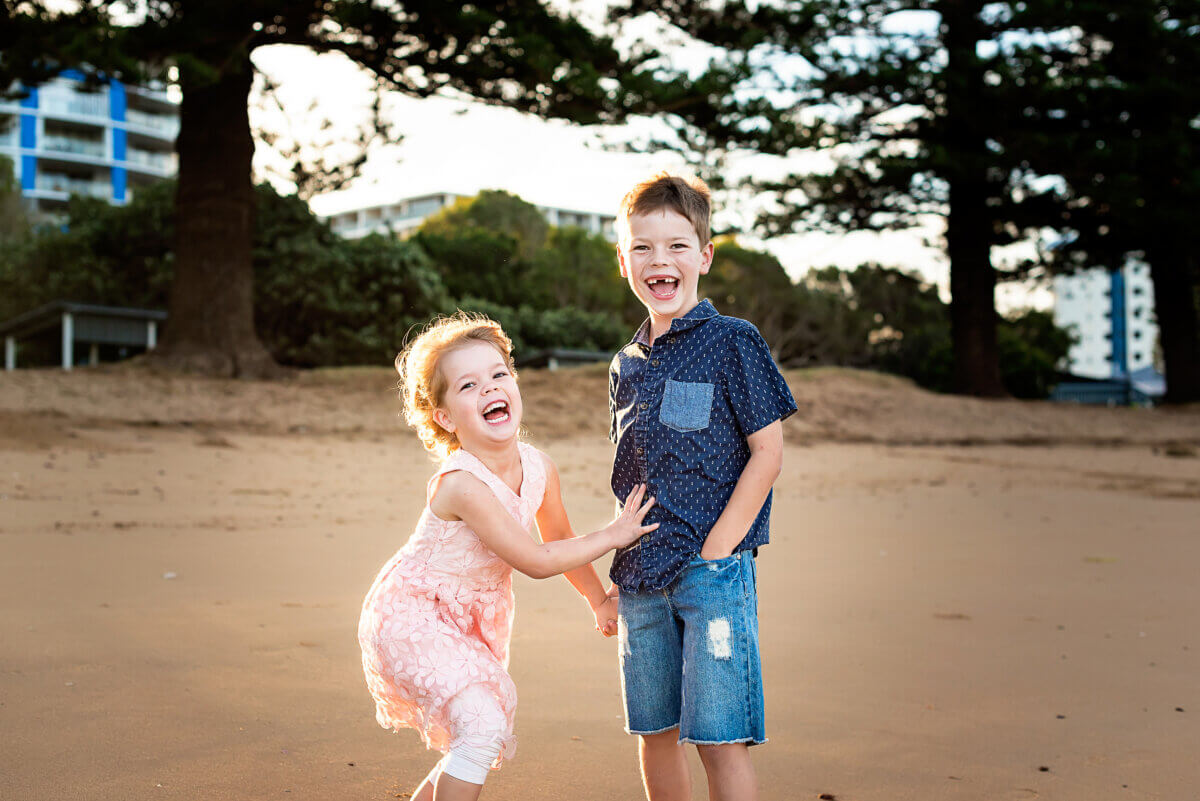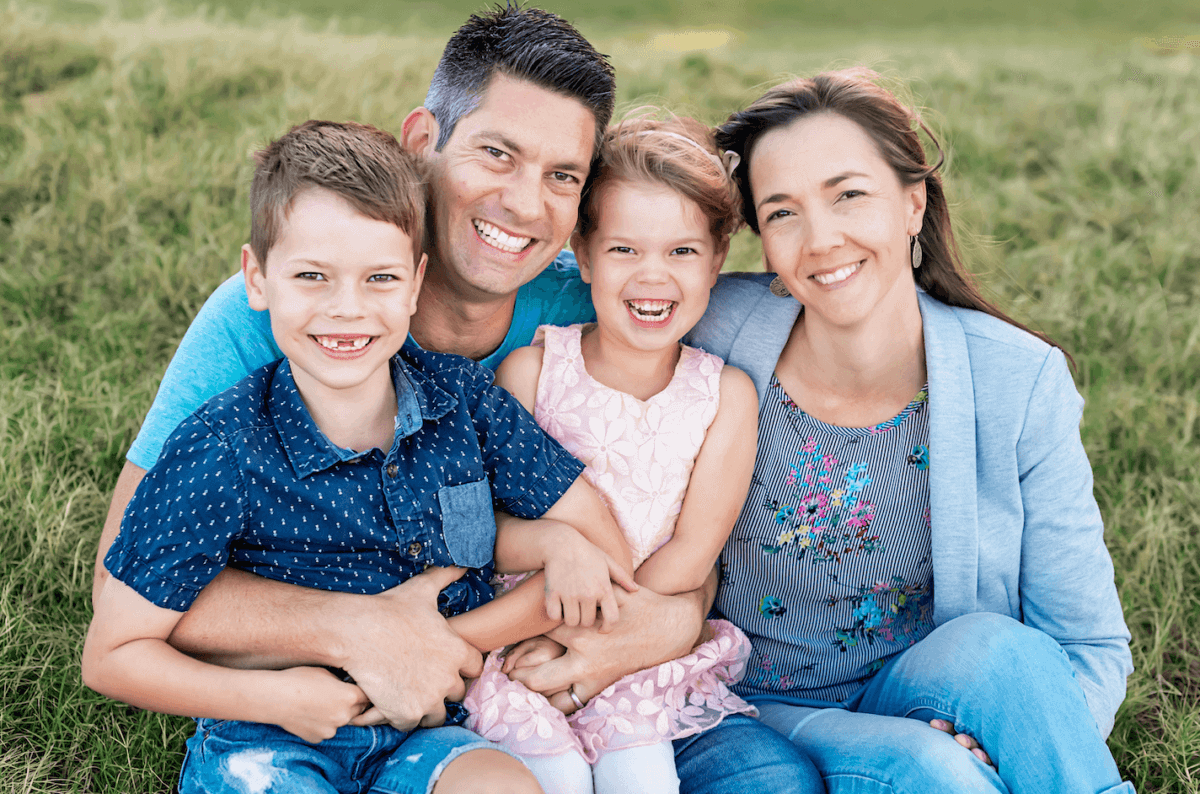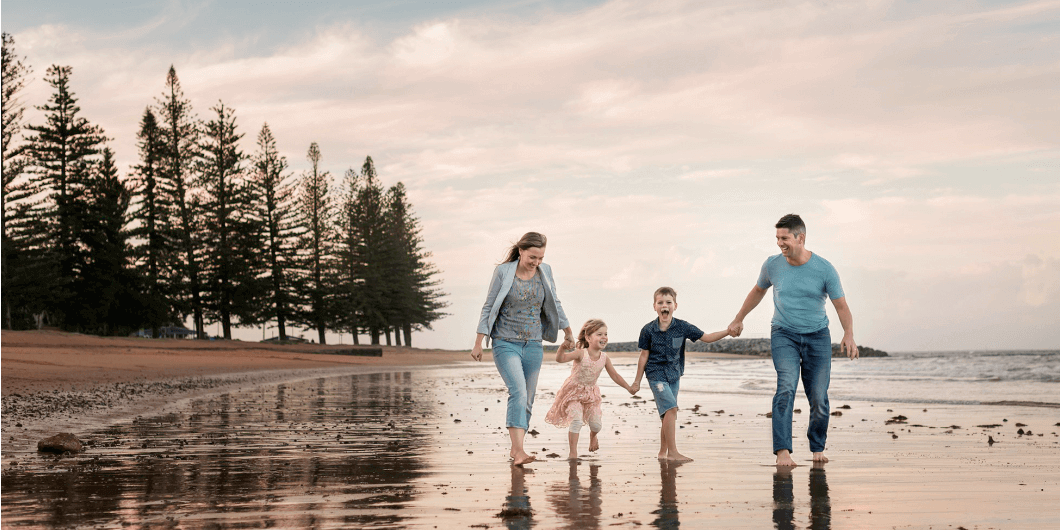 Photography:  Sarah Mackenzie
Printing your Digital files
It is crucial to exercise caution as a buyer. It's important to note that these digital images are often calibrated specifically for the screens of the photographer and their preferred print labs. Consequently, when you print the images yourself at other print labs or through department stores, there is a higher chance of variations in terms of brightness, darkness, colour shifts (such as more blue, magenta, or yellow), and overall quality.
This is precisely why it is highly recommended to print your images with your photographer. While it may be more expensive than using a department store or generic print lab, the benefits are significant. Printing with your photographer ensures that the images are produced using their preferred print lab, which is calibrated to accurately represent the intended colours, tones, and overall look of the photographs. The investment in professional printing services provided by your photographer is undoubtedly worthwhile, as it guarantees the highest quality and fidelity to the original image.
By opting to print with your photographer, you can be confident that the final printed products will accurately reflect the artistic vision and intent behind the images, resulting in a superior and more satisfying outcome.
What are you going to do with your images?
As a client, you may have a clear vision of what you want and where you intend to display the photographs in your home. Alternatively, you may have no specific ideas and simply desire all the digital files. In either case, it is the responsibility of your photographer to ask the appropriate questions to understand your preferences and help guide you in making decisions. This information is crucial as it will influence the way the photographer approaches the session, considering the intended end products.
By asking the right questions, the photographer can gain insights into your desired outcomes, allowing them to tailor their approach and capture images that align with your vision. Whether you have specific ideas or require guidance, the photographer's role is to facilitate the process and ensure that the photography session is conducted in a manner that best serves your preferences and intended use of the images. It is important to note that any questions asked be answered fully and in a timely manner before your session to ensure both you and your photographer as best prepared on the day.
For instance, let's consider a recent session I had with my own family in Airlie Beach. I had a clear idea of wanting a collection of images showcasing the relationships within our family, which would be displayed around our dining room table as a Wood Art finish. Additionally, I desired an album to encompass all the other images captured during the session. Sharing room images such as below really help your photographer understand the end products you are wishing to achieve.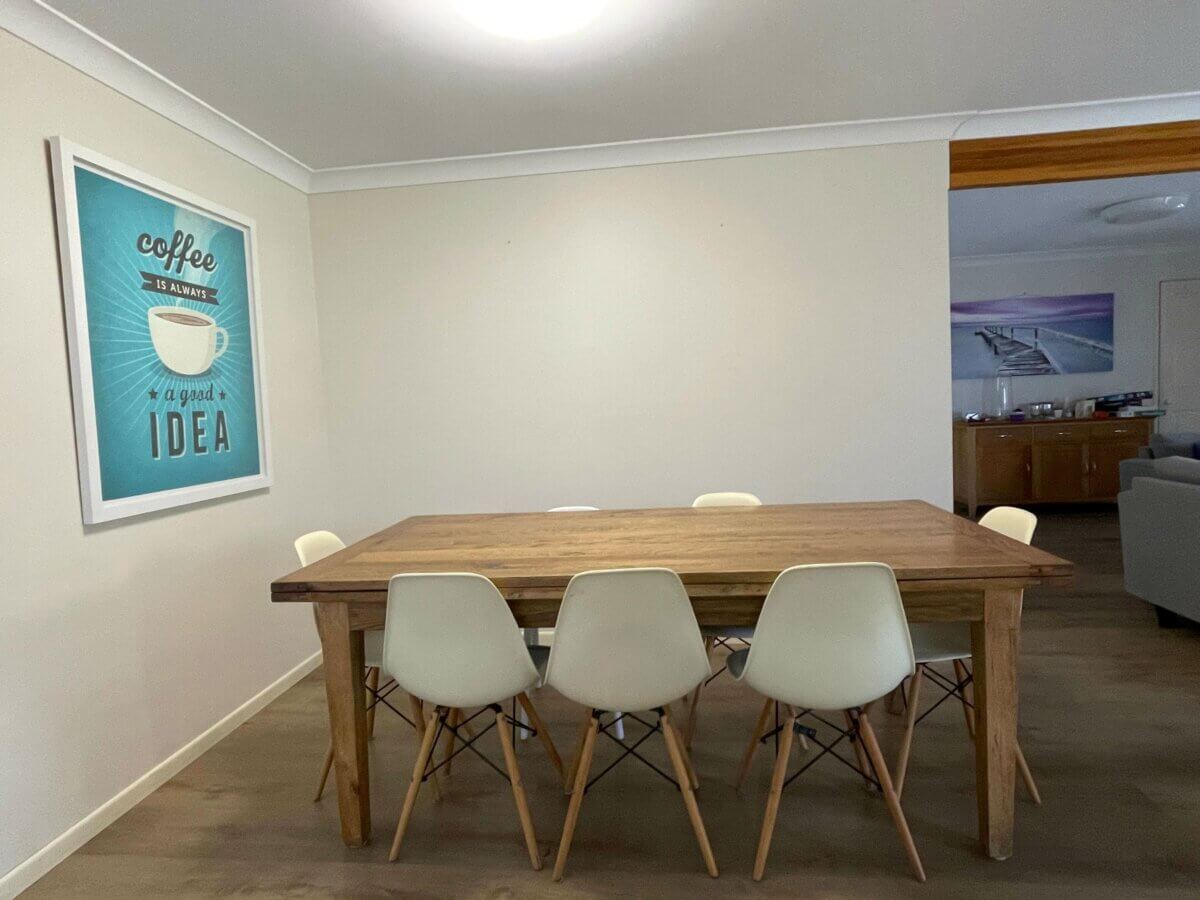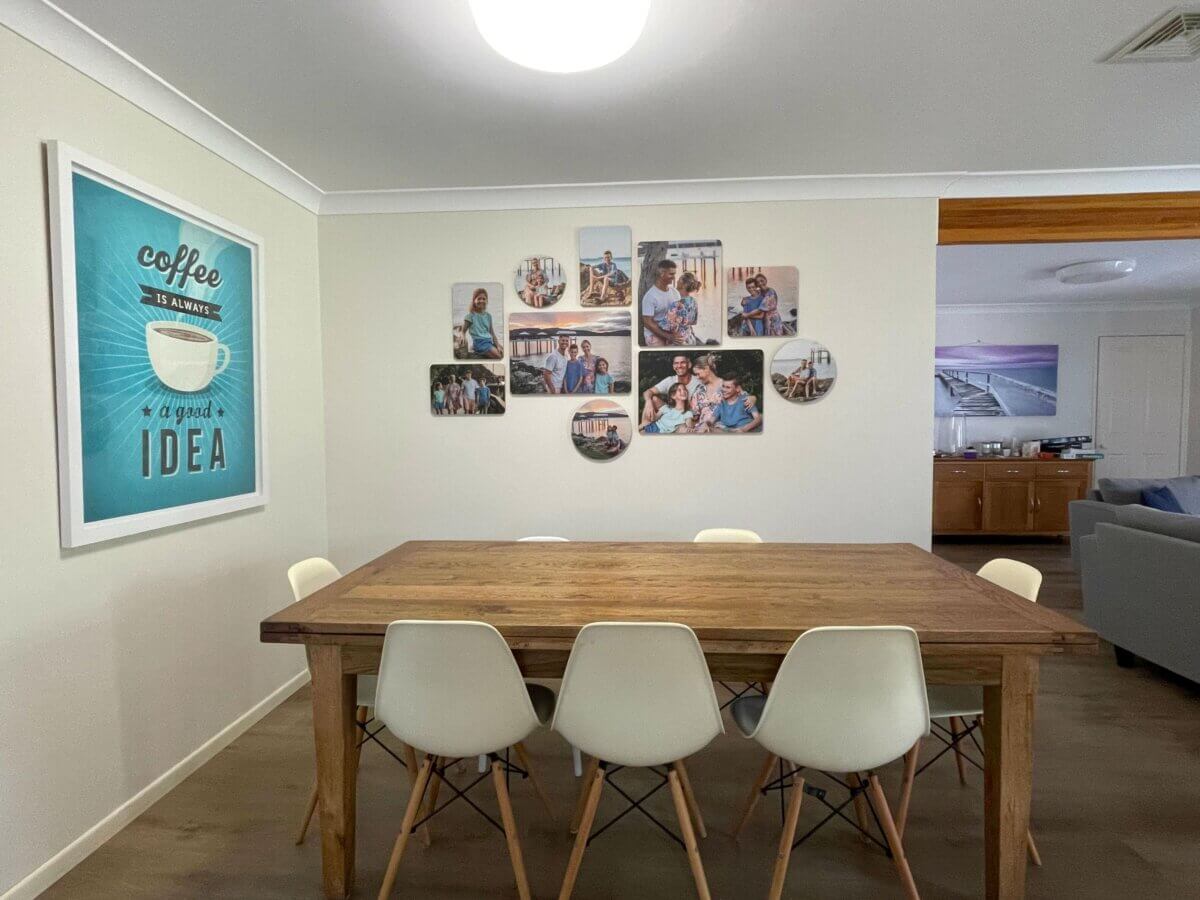 Session Fee / Booking Fee
Most photographers will require a session fee, booking fee, or retainer to secure your booking and confirm your intention to proceed with the session. This fee is separate from any finished products or files and covers the photographer's time and expertise. Occasionally, you may come across special offers that include additional items, which can vary in cost from $50 to $500. This arrangement allows you to have the session and make your selections for images and artwork after the session has taken place.
However, it's worth noting that some photographers operate differently and may ask you to select and pay for a package/collection or artwork upfront, eliminating the need for a separate session fee. This approach streamlines the process, ensuring that all aspects, including the session and chosen products, are arranged and paid for in advance.
Pricing, Packages, Finished Wall Art and Albums.
Navigating through the various photography package options can sometimes feel overwhelming. It is essential to comprehend the inclusions of each package, such as the number of edited photos, prints, or albums, and ensure that it aligns with your budget.
To simplify this process, here is a breakdown:
All-inclusive: With this option, you pay a single amount and receive the agreed-upon number of fully edited and retouched images.
Packages/Collections: You will typically have a selection of 3-5 package options to choose from. Each package offers different quantities of images along with various additional items. These items may include loose prints, printed products, print credits that can be applied towards finished wall art, bespoke albums, portfolio boxes, and more.
Finished Artwork: 
Most Professional Photographers will have the opportunity to select the specific type of finished artwork you desire. This is an impressive range of products and finished artwork, sourced from the highest quality materials available. You can choose from options such as individual statement pieces coming in a choose of traditional Frame or Torn edge or glassless frame, canvas or boxed canvas, Metal or Boxed Metal, Wood Art, etc.  If you prefer off the wall items you can create bespoke albums and portfolio boxes to showcase your images in a truly customized and luxurious way.

Also, When you are making an investment in artwork that will bring happiness for decades to come, it pays to ensure that the products that the photographer supplies you will actually last a lifetime. All professional labs use materials that are designed for high-end artwork and usually come certified from an independent testing body such as the UK Fine Art Guild. This ensures that they will bring you joy for decades to come, without fading. Many retail photo printers are using signwriting printers which are fantastic for a shop sign that has to last only 5 years. These inks are a lot cheaper, but come with no guarantees against fading.
Understanding these distinctions will help you make an informed decision about the type of package or finished artwork that best suits your preferences and requirements.
These options will also determine the price of your photography session with the desired outcome.
Please Note: The "Price" is in the creation, time, telent, skills, quality of service, insurance, editing, equipment, etc. So you "files" are the finished product and will be price accordingly.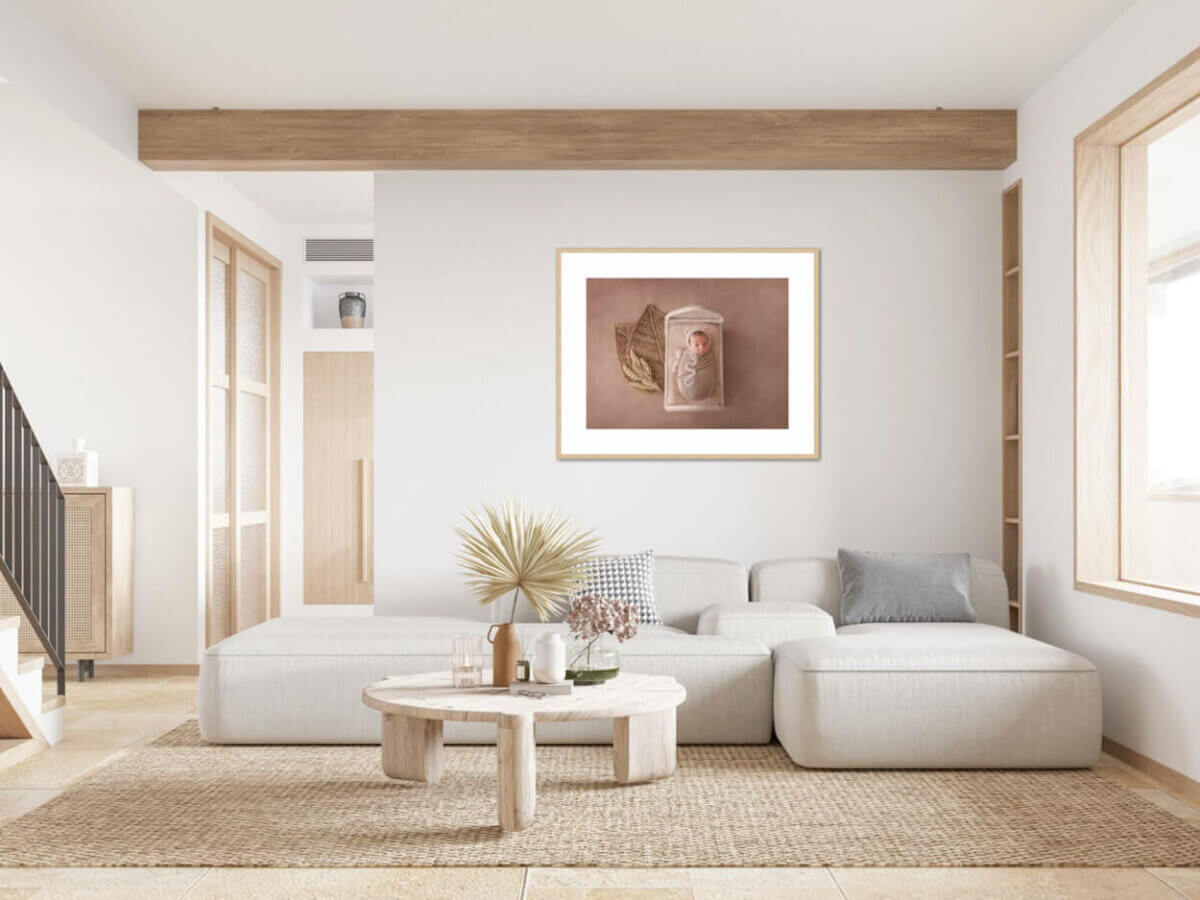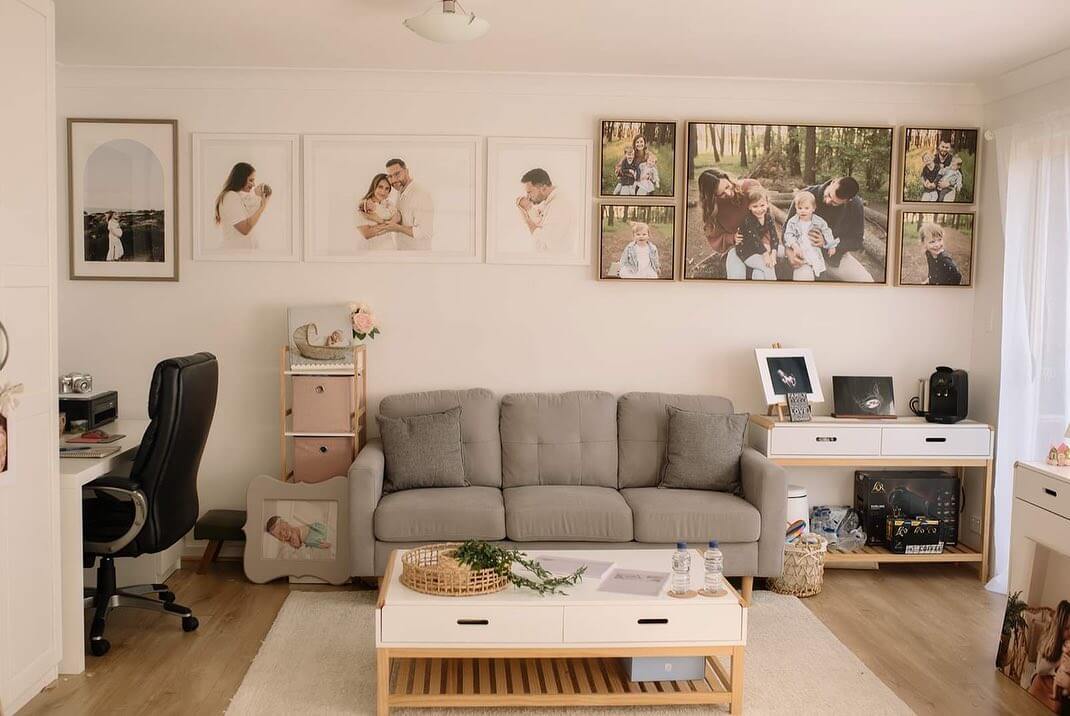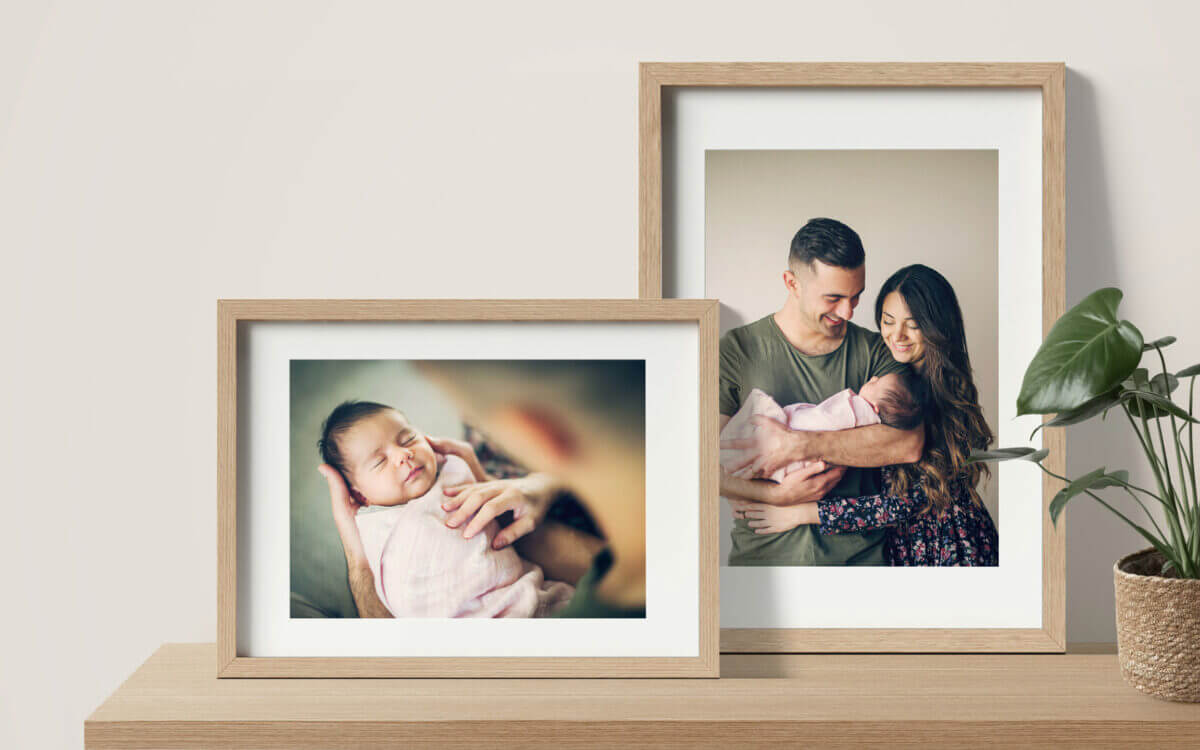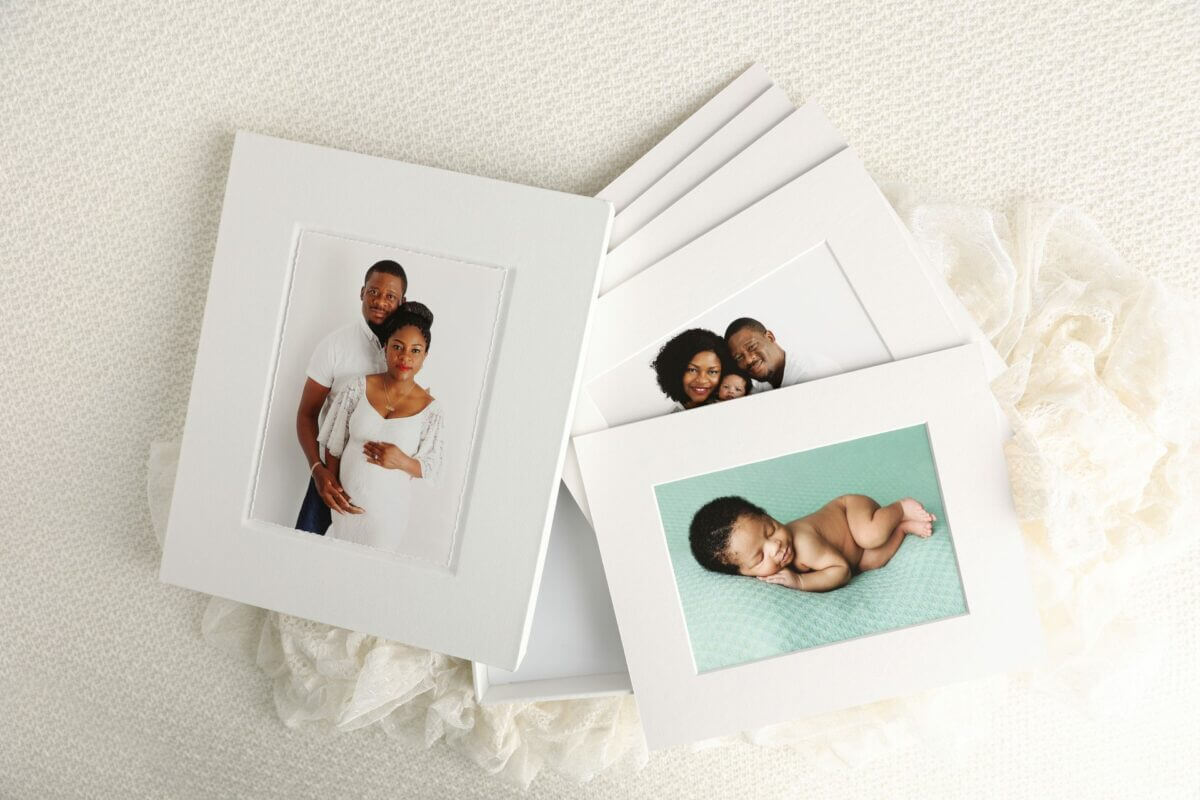 Timing and delivery of images and products
The turnaround time for your images will vary depending on the type of photography session you have. Some photographers may be able to provide your images within a few days, while others may take a few weeks. It is recommended to inquire about the expected timeframe when discussing your session with the photographer.
When it comes to finished artwork, the production time is typically around 2-6 weeks. This timeframe may vary depending on the specific products chosen and the time of year (end of year is always far busier), as some may be sourced locally while others may be sourced from overseas.
It's important to consider these factors and discuss the estimated timeline with your photographer to have a clear understanding of when you can expect to receive the final artwork.
Contracts, Terms and Insurance
Before finalizing your decision, review the photographer's contract or terms of service. Ensure you understand the rights to the photos, any additional fees, cancellation policies, and any other important details. Also asked if they are insured too.
Are they a PPBN photographer?
In the Professional Photography Business Network (PPBN) each member and supplier is expected to represent themselves in the highest levels of professionalism, honesty, and integrity in all relationships with colleagues, clients and the general public.
It means you can have confidence that your Photographer has made a commitment to professional excellence, their continued learning and to uphold the PPBN's Code of Ethics.
To be a Professional Member, a photographer must commit to:
Conducting themselves with the highest level of professionalism.
Being honest and transparent in their dealings with clients and colleagues.
Consistently deliver high-quality work meeting or exceeding client expectations.
Continuously improve their skills and knowledge through ongoing education and training.
Conducting business in a fair and transparent manner with clear contracts and pricing.
Click here You can find a PPBN Photographer near you.

In summary…
Choosing the right professional photographer is a significant decision that involves considering several key factors.
First and foremost, reviewing the photographer's portfolio and understanding their style is crucial to ensure it aligns with your preferences.
Experience in their genre of photography, along with positive recommendations and reviews, speaks to the photographer's ability to work with diverse dynamics and capture genuine emotions.
Effective communication and a personal connection with the photographer are essential for a successful photoshoot experience.
Discussing location options, props, and clothing choices allows for customization and a better understanding of what to expect.
Understanding the pricing structure and packages offered is important to determine if they fit within your budget and desired outcomes.
By taking these factors into account, you can confidently select a professional family photographer who will capture beautiful moments, create lasting memories, and deliver a personalized and enjoyable experience for you and your loved ones.
Checklist of questions you can ask your photographer
Here is a list of questions you can ask your photographer to get a better understanding of their products and services. You don't have to ask them all just the ones that apply to you.
Where are you located?
What's your availability?
How many images will I receive from my session?
How soon will I receive the images or artwork from my session?
Are you the Photographer photographing us?
Can I purchase artwork from you or do I have to purchase it on my own?
How long have you been photographing in your genre?
What happens if I need to reschedule?
What if I don't like my images?
Do you offer payment plans?
Do you have a client closet?
For maternity – can my partner and kids join?
What should I be bringing to a session?
What do you bring to a session?
How do I best prepare my family for our session?
What time of day do you recommend for my family?
What do you suggest for clothing choices?
What are your suggestions about locations?
How long does they photography session go for?
Do you have a blue card?

What happens if it rains on the day of our session?

When do I get my images back?

Do I choose the images or does the photographer?

How far in advance do I need to make a booking?

Do I have to sign a contract? I don't want my photos on social media.

How many outfits can we bring?

What colors should we wear/ not wear